Can we buy you a cup of coffee?
How To Hire A Landscape Contractor
Courtesy of the California Landscape Contractors Association
Need a professional to help you achieve your landscape dreams?  Through word-of-mouth referrals or on-line recommendations, you probably have a list of potential professionals.
Here are some questions to consider to help you find the professional that's best for you:
Are They Licensed?
Are They Insured?
Are They Members of the CLCA?
Do Their References and Portfolio Inspire Confidence?
Do You Feel A Connection With The Contractor?
Are They Certified?
Explore these questions in more detail on the CLCA website.
At Hirondelle House, GraniteCrete Helps Create a Terrific Terrace
Located along the Silverado Trail, Clos du Val Winery has been producing award-winning, estate-grown wine for nearly fifty years.  To accomplish this, the winery has three vineyards: State Line Vineyard and Riverbend Vineyard located in Yountville, and Hirondelle Vineyard nestled in the Stags Leap District of Napa Valley.
In addition to creating delectable wines, Clos du Val seeks to create lasting connections—"between our customers, our vineyards, our wines, our people and our history."  There's no better place to forge such connections than over a tasting at the Hirondelle House.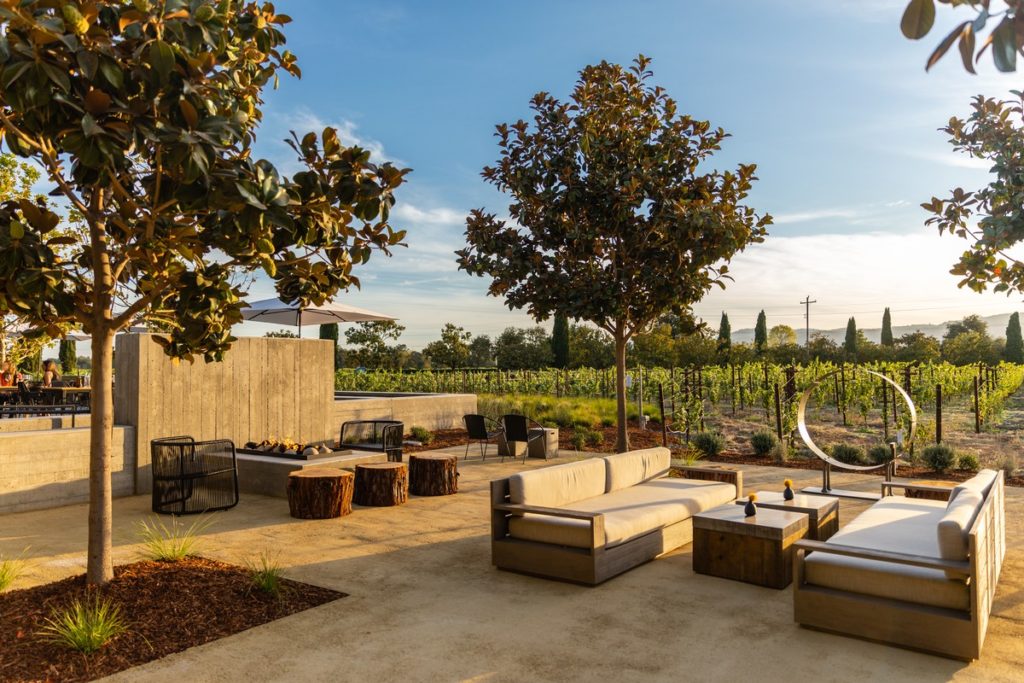 Opened in 2018, the Hirondelle House is a remarkably beautiful and contemporary tasting room.  Its design allows visitors to connect with the "estate vineyards, the historic winery and legendary wines."  For those wanting to enjoy their wine al fresco, Clos du Val offers the Hirondelle House Members' Terraces.  These three terraces have ample seating to accommodate small and large groups, a fire pit, and shade-providing trees.  When additional shade is needed, outdoor umbrellas are available.
These umbrellas are attached to rolling bases with very small wheels.  When the terraces were being constructed, Clos du Val quickly realized it was difficult to roll these umbrellas across the decomposed granite originally installed as the paving surface.  Despite having a stabilizer mixed in, the decomposed granite simply wasn't sturdy enough; the stabilizer also failed to allow water to permeate, causing water to bead on the surface.
To easily correct these issues, a switch to GraniteCrete was suggested by Tom Price of Price Landscape Surfaces.  As a firm and ADA-compliant paving material, GraniteCrete has proven to be an excellent surface that is "working perfectly."