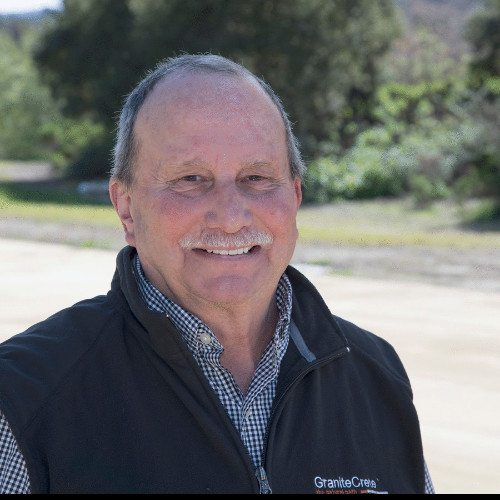 Geoff Smith – Founder and President
Geoff Smith is the Founder and President of GraniteCrete, Inc. He enjoys traveling, sports, and spending time with his growing family.
Geoff spent four decades working as a landscape contractor on the Monterey Peninsula. As a result, he was aware of the importance of preventing erosion and saving water. This knowledge inspired Geoff to develop GraniteCrete, an alternative to traditional paving options such as concrete and asphalt.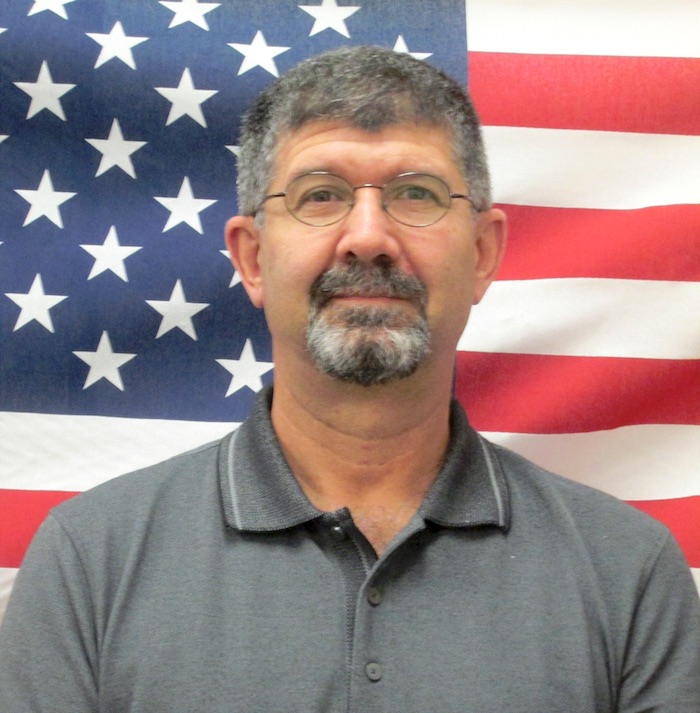 David Ventura – Senior Account Manager
David "Dave" Ventura is the Senior Account Manager at GraniteCrete, Inc. He enjoys coaching volleyball, spending time with his family, and riding his motorcycle.
While Dave has decades of experience in sales under his belt, he doesn't fall under the stereotype of a "salesman." Adept at forming relationships, he's dedicated to ensuring each client's happiness and satisfaction. In no time, Dave will feel less like a business acquaintance and more like a friend.
He joined the Central Coast Chapter of the California Landscape Contractors Association as a board member in 2021, and will serve as secretary and treasurer for the 2021 calendar year. David's excited to join the Central Coast Chapter's team and looks forward to helping the CLCA's local chapter grow.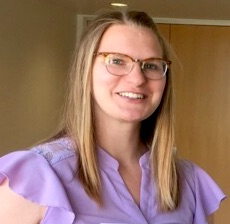 Libby Hanson –
Sales & Operations Associate
Libby Hanson is the Sales & Operations Associate for GraniteCrete, Inc. She enjoys being a parent, reading, and eating ice-cream sandwiches.
Libby started as an intern at GraniteCrete while completing her bachelor's degree at CSUMB. During her time at CSUMB, she developed a passion for digital marketing and CRM. She manages all marketing efforts for the company. In 2019, she also took over GraniteCrete's logistics division.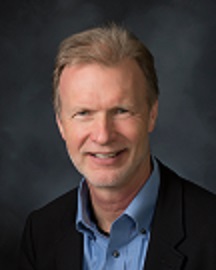 Brad Barbeau – Chief Financial Officer
Brad Barbeau is the Chief Financial Officer for GraniteCrete, Inc. He enjoys traveling, playing tennis, and drinking a good cup of coffee.
Brad has an extensive background in business development and management. Along with managing GraniteCrete's finances, he's involved with many start-up companies. In his other life, Brad is an Associate Professor of Entrepreneurship at CSU Monterey Bay. He's also Executive Director of the Institute for Innovation & Entrepreneurship Development at CSUMB.
Anjika Grinager – Web Manager
Anjika Grinager is the head of Web & Graphics Design for GraniteCrete, Inc.
She has a bachelor's degree in Communication Design and Visual Communication from CSUMB. Besides GraniteCrete, she manages web and graphics design for Ascend Business Design and Development clients.